The call for Swiss Government Excellence Scholarships for Foreign Scholars and Artists for the 2023-2024 Academic Year was announced by SERI, and the deadline for the applicants to send their documents is November 11, 2022.
There are three different scholarships: Ph.D. Scholarship, Postdoctoral scholarship, Research Fellowship.
To register your application, you need to get the package, including the forms and information, by sending an email to the Swiss embassy in Tehran at teh.scholarships@eda.admin.ch. 
Before starting your application process, please download the following documents and read them carefully:
For further information about the Swiss Government Excellence Scholarships, please visit http://international.iut.ac.ir/fa/node/282, and for a guide about finding the positions of the mentioned scholarships, please visit http://international.iut.ac.ir/fa/node/283. 
If you still have questions or need more information, please send an email to tajvari[at]of.iut.ac.ir. We will do our best to respond to your email as soon as possible.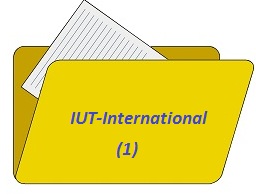 https://www.sbfi.admin.ch/sbfi/en/home/education/scholarships-and-grants/swiss-government-excellence-scholarships.html
#Swiss_Desk