Based on the MoU between Persian Gulf University and Instituto Politecnico de Viana do Castelo:
The Int'l Affairs & Overseas Students at Persian Gulf University announced this call to nominate the candidates for two remote post-doc positions in IoT and Smart Cities starting in Spring 2021. Two completion certificates will be issued independently from PGU and IPVC.
Positions and Conditions
1- One Post-Doctorate Position (Code: ICT1)
Title: "Visual positioning algorithm to improve positioning in urban mobility of visually impaired people"
Description: download file ICT1
Competences recommended:
Normal 0 false false false EN-US X-NONE AR-SA
Image recognition (ML algorithms or existent frameworks); mobile app development (native or hybrid).
Supervisors:
Dr. Sara Paiva, IPVC
Dr. Ahmad Keshavarz, PGU
Dr. Habib Rostami, PGU
2- One Post-Doctorate Position (Code: ICT2)
Title: "LoRa Based Localization of vehicles at Bushehr Harbor"
Description:  download file ICT2
Competencies required:
Path loss modeling for a LoRaWAN network; Machine learning (regression or classification); Signal processing
Supervisors:
Dr. Sérgio Lopes, IPVC
Dr. Sara Paiva, IPVC
Dr. Ahmad Keshavarz, PGU
Funding and Duration
Duration: 1 to 2 years remotely or partially remote
Funding: Monthly salary of an Assistant Professor at Persian Gulf University in IRR for each post-doc position plus research grant.
Who can apply?
PhD holders in Computer Engineering, Electrical Engineering and other Engineering disciplines familiar with artificial intelligence can apply.
How to apply?
The applicants can apply via email and send the required documents to (ICT@pgu.ac.ir) before the deadline. Please write ApplicantName_PostDoc as the subject of email.
The strict closing date of the call is February 1, 2021 (Bahman 13, 1399).
Required documents
- Motivation Letter (one page; including the title and code of the post-doc position)
- Recommendations from Supervisor(s)
- CV
- PhD and Master Transcripts
- Competencies Certificates (Recommended)
- Language proficiency proof (Recommended)
Completion
Two Scopus indexed publications (one of which in JCR IF Journal) are required to complete the projects, and two individual completion certificates will be issued from each side.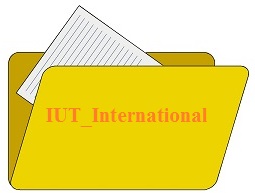 Source: http://en.pgu.ac.ir/