Ministry of Science,Research and Technology has appointed Prof. Dr.Sayyed Mahdi Abtahi, Director of Isfahan Science &Technology Town (ISTT), as the new President of Isfahan University of Technology (IUT).  


Today Prof.Dr.Abtahi  take over from the Ex President, Prof.Modarres Hashemi who has continued to build the university's international reputation over the past six years.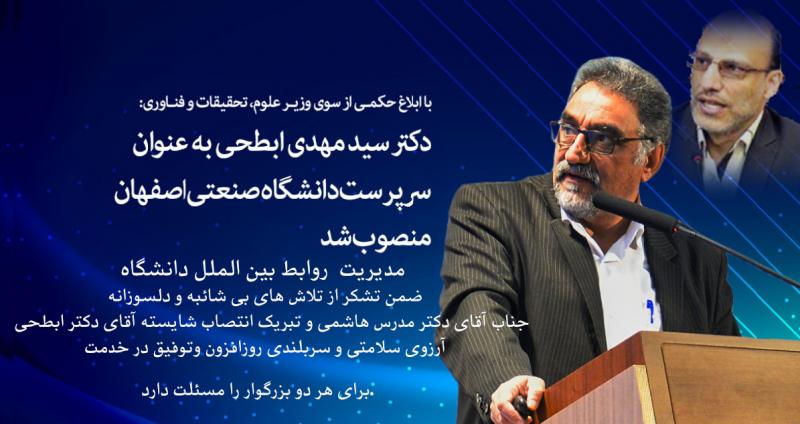 The Director of IUT International, Prof.Dr.Sima Fakheran, took the opportunity to express her sincere thanks to Prof.Modarres Hashemi for all his tireless commitment, efforts and supports. He has played a vital role in establishment of internationalization strategy for IUT.
IUT International team deeply believe by leadership of Prof. Dr.Abtahi,  IUT will continue to reinforce its position as a top leading technical university in Iran with exceptional international reputation.