According to the last ranking announced by Round University Ranking (RUR), Isfahan University of Technology (IUT) has been ranked as the first Iranian University in Research and International Diversity. IUT also ranked 3rd in overall ranking between 11 Iranian universities which ranked by RUR.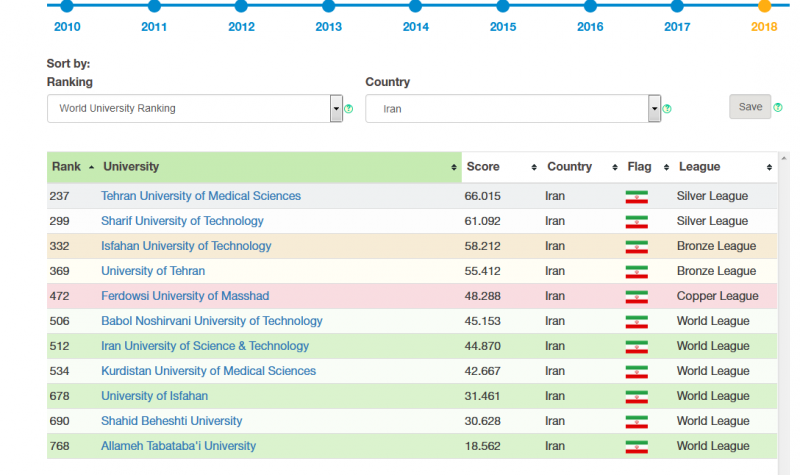 در
In RUR 2018 subject rankings IUT ranked as follows:
In Natural Sciences 1st in country and 258th in the world
In Technical Sciences 3rd in country and 345th in the world
In Life Sciences 3rd in the country and 489th in the world
RUR Subject Rankings evaluate performance of 761 world's leading higher education institutions by 6 broad subject areas: Humanities, Life Sciences, Medical Sciences, Natural Sciences, Technical Sciences, Social Sciences. All universities are assessed by the same 20 indicators and 4 key areas of university activities as RUR World University Rankings. The RUR methodology is available here.