A faculty member at Isfahan University of Technology has produced recombinant forms of nucleocapsid (N) protein and a part of the spike protein (S) from virus SARS-CoV-2 (the agent of COVID 19) in engineered bacteria.
Prof. Dr. Azar Shahpiri,an Associate Professor from the Biotechnology Department of the College of Agricultural Engineering, stated that the nucleocapsid is a protein located on the virus genome and is one of the best virus antigens for diagnosing the disease due to its high immunogenicity and abundance. Spike protein (S) is also on the surface of the virus and plays an important role in identifying the receptor and penetration of the virus into the cells.
Dr. Shahpiri asserted that the recombinant nucleocapsid protein (N) and a part of the spike protein (S) are used for ELISA kits and rapid detection kits in diagnosing the antibodies against the virus in blood.  She has already coated the protein N on the microplates and confirmed the interaction of the standards of IgG and IgM antibodies as well as the sera from patients with protein (N).
Dr. Shahpiri stated her team could make accessible these recombinant proteins with more affordable price compared with the commercial forms for internal researchers, research centers and companies which are going to use these proteins with different aims including the serological test kits.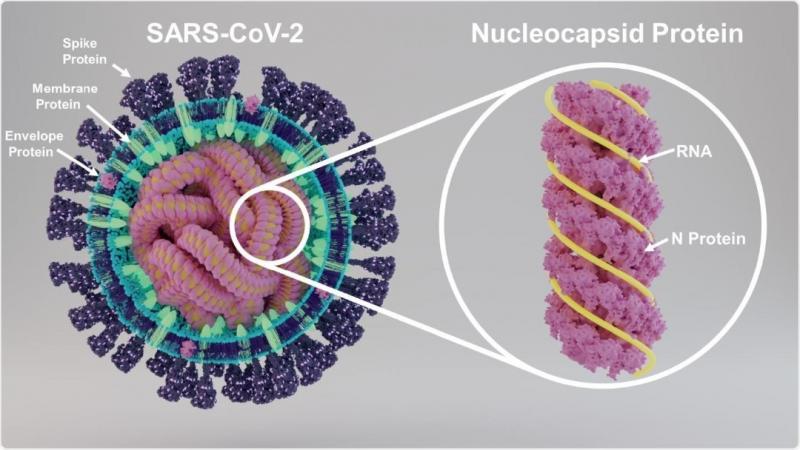 In the next step, Dr. Shahpiri aims to use protein engineering and produce the mutated protein. She believes the information that arises from protein engineering is necessary for understanding the exact mechanism of the virus action. Since the genetic mutations occur frequently in this virus, the prediction of mutation and production of mutant proteins will be useful in controlling the disease in the future, even after Immunization of people with the vaccine.
This success has been achieved with the support of the "Innovation and Technology Commercialization Center" of Isfahan University of Technology and the results can be exploited in the field of health.  
#IUTFightCovid19