CWTS Leiden has published the world University Rankings in 2019. Among the most effective universities in the world, 26 universities of this list are from Iran; which 4 of them are from Isfahan province. Accordingly, Isfahan University of Technology (with the global rank of 389) with the acquirement of the 6th place in country, is the pioneer among other universities in the province.
It should be noted that Isfahan University (global rank of 765), University of Kashan (global rank of 793), Isfahan University of Medical Sciences (global rank of 874) are in 15th, 18th, and 21st places respectively, among the top Iranian universities in the Leiden rankings.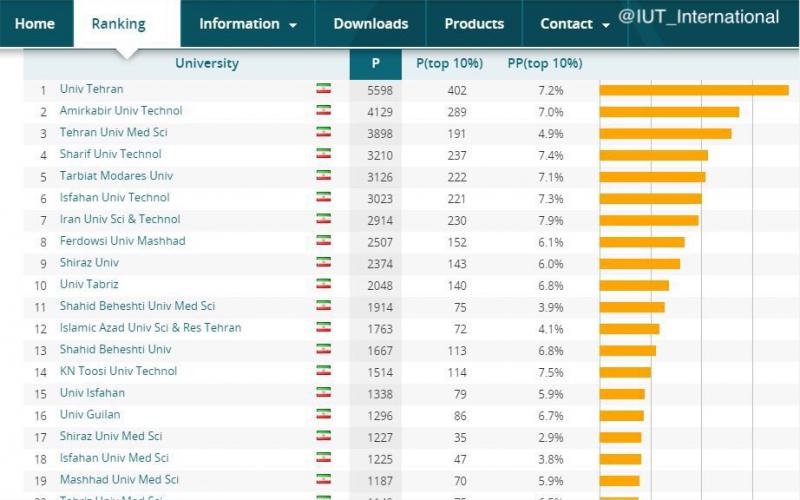 The CWTS Leiden Ranking 2019 offers important insights into the scientific performance of nearly 1000 major universities worldwide. The criteria for free access to publications and gender diversity are the two new marks that consider for the first time in these rankings.
The Studies on universities of the country in the ranking system of Leiden from 2012 to 2019 has shown the presence of more universities in the country in this rating system:
| | | | | | | | | |
| --- | --- | --- | --- | --- | --- | --- | --- | --- |
| year: | 2019 | 2018 | 2017 | 2016 | 2015 | 2014 | 2013 | 2012 |
| number of universities: | 26 | 23 | 18 | 14 | 13 | 12 | 5 | 0 |